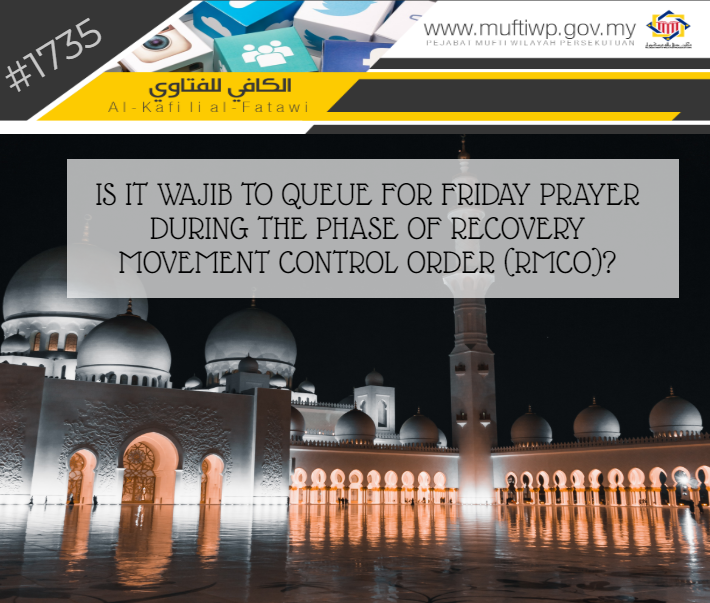 Question:
Assalamualaikum w.b.t,
As everyone knows, during the phase of Recovery Movement Control Order (RMCO), mosques in green zones are already permitted to have the congregation with the capacity of 1/3 of the mosque compound. My question is, is it wajib for me who is in the green zone to queue to have the chance to perform the Friday prayer?
Hope for an explanation from SS Mufti. Thank you.
Brief Answer:
In this phase of RMCO, there is a flexibility given by the authorities to perform the Friday prayer for a certain total number and specific Standard Operating Procedure (SOP). In this matter, it is encouraged to put an effort to get the place in performing the Friday prayer by following the SOP set by the mosque authorities like filling the form if there is any and go early to the mosque to queue.
However, at the same time, the basic things to be understood is to abide by the numbers and SOP stated and this requires cooperation from all people to make sure that it runs smoothly and perfectly. Therefore, if it is seen based on greater perception (ghalabat al-dzann) that the number of the congregation in the mosque is already full and enough, so, to abide by the order of the authorities, it is unnecessary to queue in order to avoid mass gathering.
Wallahua'lam.