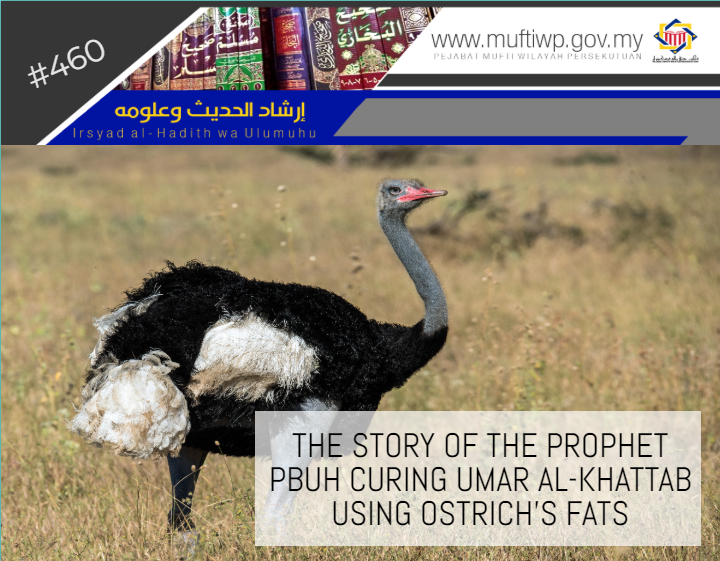 Question:
What is the status of the story of the Prophet PBUH curing Umar al-Khattab RA who broke his bone using ostrich's fats?
Answer:
Alhamdulillah, praise and thanks to Allah for the countless blessings He has blessed us all with. Blessings and salutations to the Prophet Muhammad PBUH, his wives, his family, companions and all those that follow his teachings to the day of judgement.
Based on the above question, we do not find any source or origin for the stated story and it is also not mentioned in any mu'tabar (accredited) books. Hence, we absolutely cannot say that it is from the Prophet PBUH's when we are unsure of its authenticity. This is because the action is included under committing falsehood under the Prophet PBUH's name.
Closing
In conclusion, there are many stories related to the Prophet PBUH which frequently comes from the speakers' table. However, we should make sure of its authenticity before spreading a saying to be of the Prophet PBUH's. As if it is not, this action will be considered as committing falsehood under the name of the Prophet PBUH. Lastly, may Allah SWT always protect us and give us understanding in the religion. Ameen.
Wallahua'lam.