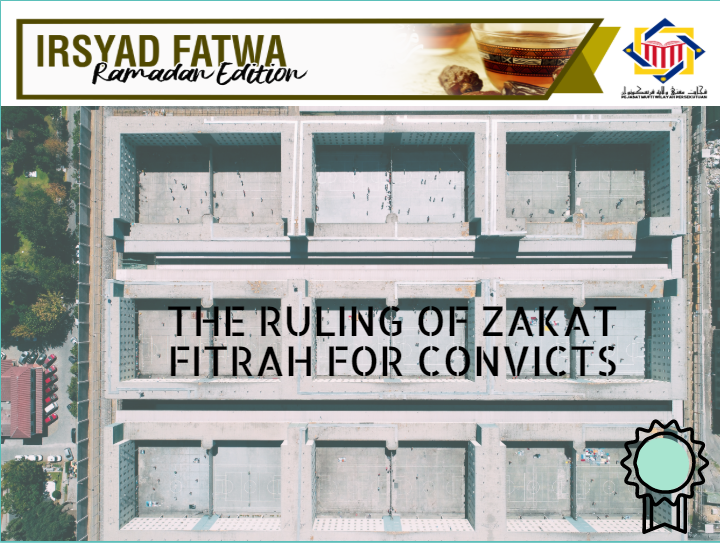 Question:
Assalamu'alaikum SS Dato' Mufti. Is zakat fitrah still an obligation for convicts?
Answer:
Waalaikumussalam wbt,
Alhamdulillah, praise and thanks to Allah for the countless blessings He has blessed us all with. Blessings and salutations to the Prophet Muhammad PBUH, his family, companions and all those that follow his teachings to the day of judgement.
The Muzakarah of Islamic Legal Consultative Committee of Federal Territories on 2003 decided the ruling regarding Zakat Fitrah for Muslim Convicts and Prisoners in Prison Institutions is:
Obligatory if the following obligatory conditions are fulfilled:
The individual has excess food or property from the necessity he and his dependents on the night and day of Eid.
A child born before the sun passes on the last day of Ramadhan and is alive after the sun sets.
Embrace Islam before the sun sets on the last day of Ramadhan and continue being a Muslim.
Someone who pass away after the sun sets on the last day of Ramadhan.