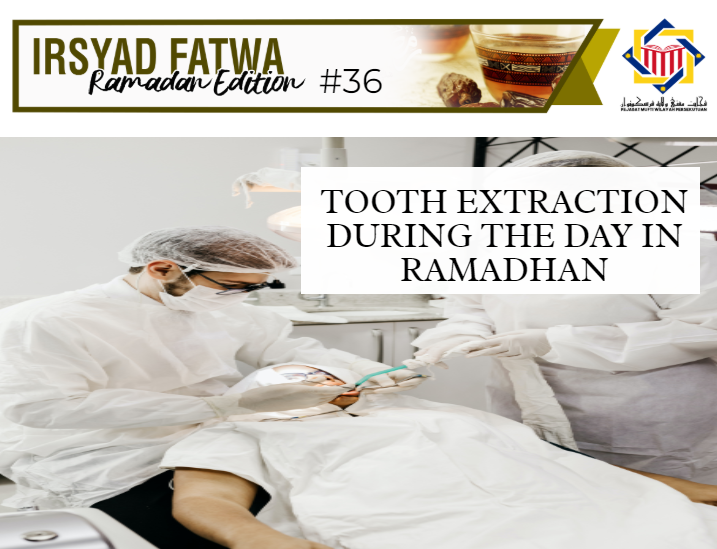 Question:
Assalamualaikum. What is the ruling of tooth extraction while fasting in Ramadhan?
Answer:
Alhamdulillah, praise and thanks to Allah for the countless blessings He has blessed us all with. Blessings and salutations to the Prophet Muhammad PBUH, his wives, his family, companions and all those that follow his teachings to the day of judgement.
Tooth extraction does not invalidate fasting. This is the opinion of the majority of scholars, madhhab Hanafi and others. However, it is best if the tooth extraction is performed during the night when someone is not fasting, unless if there is a necessity.