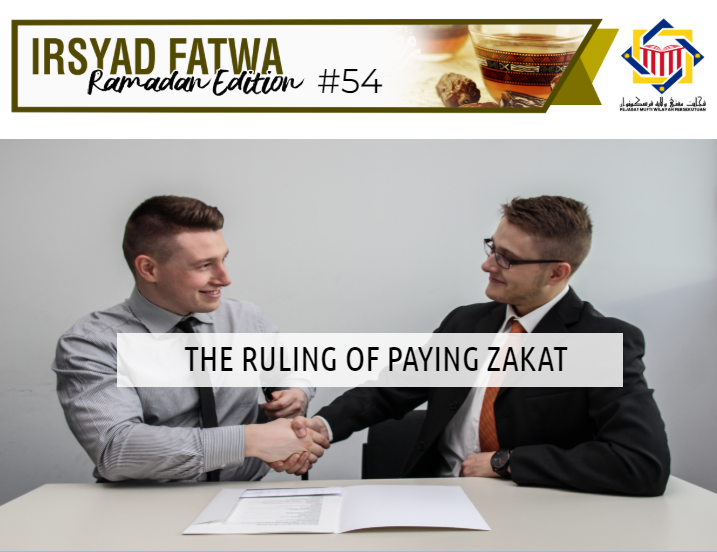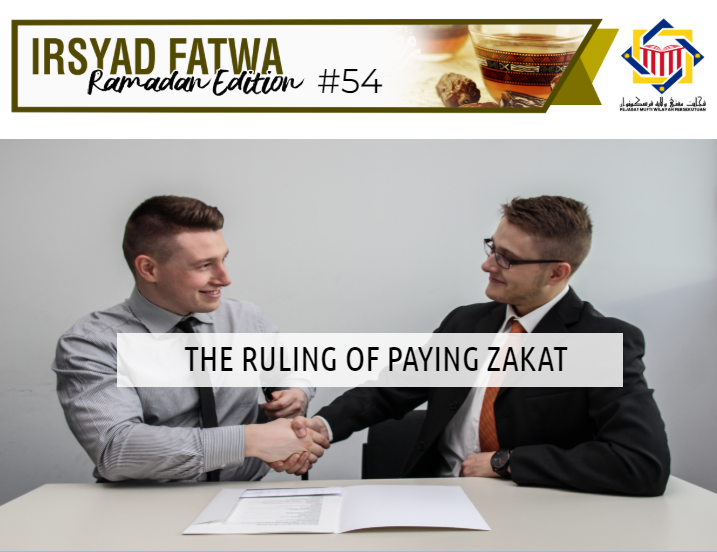 Question:
Assalamualaikum wbt,
What is the ruling of paying zakat?
Answer:
Waalaikumussalam wrt, wbt.,
Alhamdulillah, praise and thanks to Allah for the countless blessings He has blessed us all with. Blessings and salutations to the Prophet Muhammad PBUH, his wives, his family, companions and all those that follow his teachings to the day of judgement.
Zakat is among the most important pillars of Islam. The obligation of is zakat is stated in clear and final evidences (القطع) in terms of guidance (الدلالة) and sabit. This makes it so that the ruling for zakat is clear and easily understood from the perspective of religion. Thus, for those who rejects or denies the obligation of zakat, they are considered as kafir (disbelievers). This is based on the statement of Allah SWT:
وَأَقِيمُواْ ٱلصَّلَوٰةَ وَءَاتُواْ ٱلزَّكَوٰةَ
"And establish prayer and give zakah."
Surah al-Baqarah (43)
Since the prayer is wajib, then so does zakat. The reason is the commandment to pay zakat is stated with sighah fi'il amar or a directive. The commandment of zakat is stated repeatedly in 23 places in the Quran.
In the next hadith, Rasullullah PBUH said to Mua'az bin Jabal when the Prophet PBUH sent him to Yemen:
فَإِنْ هُمْ أَطَاعُوا لِذَلِكَ فَأَعْلِمْهُمْ أَنَّ اللهَ افْتَرَضَ عَلَيْهِمْ خَمْسَ صَلَوَاتٍ فِي كُلِّ يَوْمٍ وَلَيْلَةٍ فَإِنْ هُمْ أَطَاعُوا لِذَلِكَ فَأَعْلِمْهُمْ أَنَّ اللهَ افْتَرَضَ عَلَيْهِمْ صَدَقَةً تُؤْخَذُ مِنْ أَغْنِيَائِهِمْ فَتُرَدُّ فِي فُقَرَائِهِمْ
"You are going to some people among the People of the Book. Call them to bear witness that none has the right to be worshipped but Allah, and that I am the messenger of Allah. If they obey that, then tell them that Allah has enjoined upon them five prayers every day and night. If they obey that, then tell them that Allah has enjoined upon them charity (Zakat) from their wealth, to be taken from the rich and given to their poor."
Sahih Muslim (130)
This hadith shows that the original ruling for zakat is for it to be given to the poor in the state of which the zakat is collected. However, the jurists ruled it permissible to transfer the collected zakat to another state for others who are in dire need as stated in the opinion issued by Syeikh al-Syarbasi.
Let us all fulfil this pillar of Islam by paying our zakat so that our property is blessed, purified and grow in abundance as well as attaining His blessings. Amin.