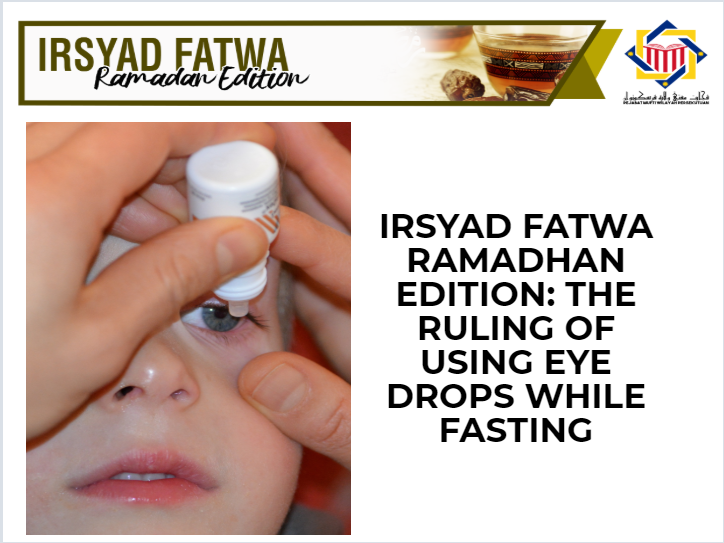 Question:
Assalamualaikum SS Datuk Mufti, does using eye drops while fasting invalidate one's fasting?
Answer:
Alhamdulillah, praise and thanks to Allah for the countless blessings He has blessed us all with. Blessings and salutations to the Prophet Muhammad PBUH, his wives, his family, companions and all those that follow his teachings to the day of judgement.
Using eye drops while fasting does not invalidate one's fasting because the eye is not considered as an open human cavity. The same as wearing eyeliner does not invalidate one's fast, according to the fatwa of Syeikh al-Syarbisi. He stated that it does not decrease the hunger or the thirst, but sometimes is needed as a form of treatment.