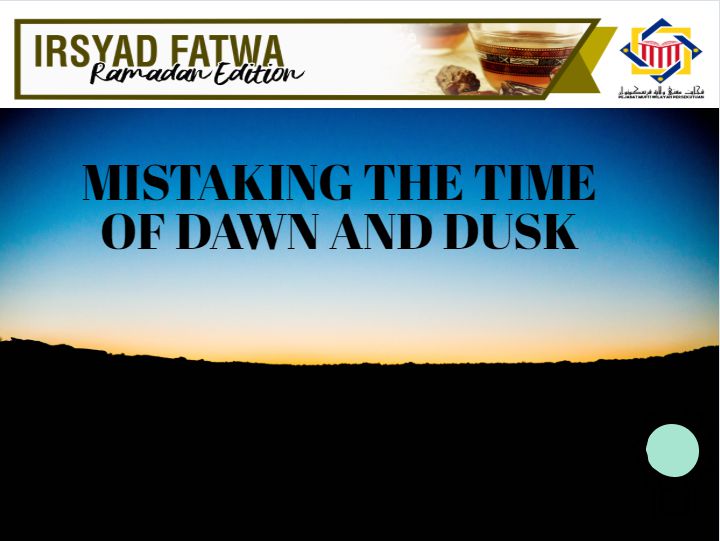 Question:
Assalamu'alaikum SS Dato' Mufti. What should one do if he mistakes the time for dawn (Subuh; when he is taking his sahur) or dusk (Maghrib; when he is breaking his fast)?
Answer:
Waalaikumussalam wbt,
Alhamdulillah, praise and thanks to Allah for the countless blessings He has blessed us all with. Blessings and salutations to the Prophet Muhammad PBUH, his family, companions and all those that follow his teachings to the day of judgement.
If someone mistakes the time for fajr (dawn/Subuh) where he thought it was not Subuh time and eats or drinks, but in reality, it is, then his fast is invalid. However, he has to continue the imsak (preserving himself from actions that invalidate his fast) throughout the day, respecting the month of Ramadhan.
Ibn Qudamah states in his book al-Mughni: "Whoever eats while he thought that it was not Subuh time yet (sun has not risen), but in truth it is, or breaks his fast thinking that the sun has set (dusk/Maghrib time), while in truth it wasn't, then his fast is invalid and it is obligatory to replace the fast. This is the opinion of the majority of scholars." This is the strongest opinion for certainty cannot be overcome by doubt.