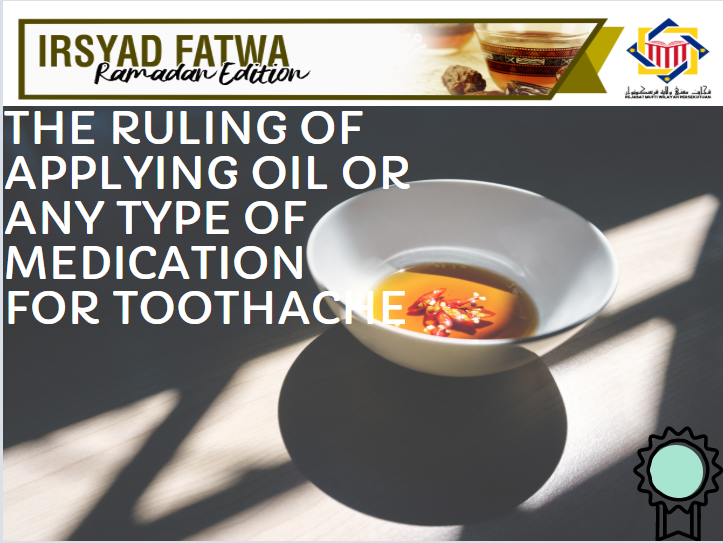 Question:
Assalamu'alaikum SS Dato' Mufti. What is the ruling of applying oil or any type of medication for toothache while someone is fasting?
Answer:
Waalaikumussalam wbt,
Alhamdulillah, praise and thanks to Allah for the countless blessings He has blessed us all with. Blessings and salutations to the Prophet Muhammad PBUH, his family, companions and all those that follow his teachings to the day of judgement.
Applying oil or any type of medication for toothache on the area, even if someone can taste the substance on his throat, it does not invalidate his fast. This is the fatwa issued by Syeikh Hasanain Makhluf (Former Mufti of Ad-Diyar al-Misriyyah). I agree with the opinion of this stated former Grand Mufti of Egypt, for it falls under the category of a necessity or exigent situation and not the same as eating or drinking.